Skip bins are one of the most common types of rubbish removal in Australia.
Businesses, councils, and householders generally use them to dispose of large quantities of bulky waste that cannot be recycled or composted.
Skip bins are a great way to clean up after your home or office move. They also make it easy to clear out the clutter in your garage, attic, and basement.
But before you hire standard skip bins for labour intensive projects like these, consider the following five drawbacks:
1. Skip Bins Are Heavy and Hard to Maneouver
Skip bins are difficult to move around, even when empty.
If you have many heavy items to dispose of, the bin will be even harder to manage.
You may need to hire a professional rubbish removal service if your containers are too large to handle.
When full, skip bins can weigh as much as a tonne. That's enough to injure someone if the bin tips over and falls on them.
Anyone who tries to move a skip by themselves should be careful not to strain themselves.
2. It Is Difficult to Transport the Waste
Skip bins are containers that may not have any coverings.
When a skip bin is uncovered during transportation, the waste inside is exposed to the environment and can easily blow away, or some of the garbage may fall, especially if the bin is full.
Skip bin companies might have a difficult time taking the skip bins to other areas, as they need to make sure that the waste does not fall off during transportation.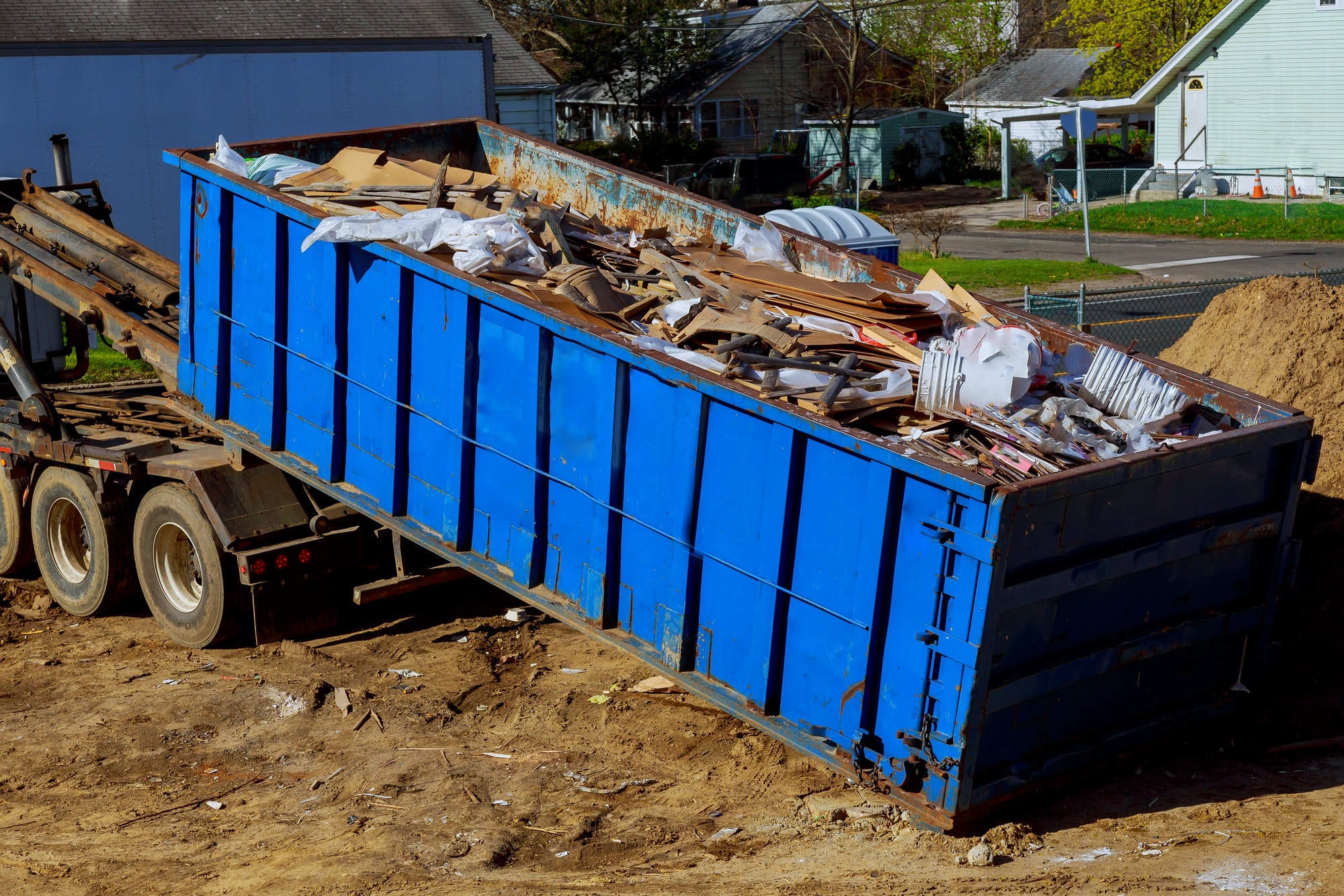 The only way you can transport your rubbish bin without any of its waste spilling out is by using a tarp or some type of covering.
You may also need to hire a professional waste management company to help you navigate local by-laws and rules about transporting construction debris.
3. Some Materials Cannot Be Thrown in a Skip Bin
Skip bins are not the best option for disposing of hazardous materials, batteries, tyres, and chemicals.
If you're planning on filling your skip bins with building materials, be sure that you have the proper permits.
4. Standard Skips Are Not Weatherproof
Standard skip bins may fill up with water in rainy conditions, making the contents even heavier to remove.
It can also increase your risk of infections or diseases because the water will be contaminated if not removed immediately.
It poses a health hazard to the people who are handling the waste.
5. Skips Take Up a Lot of Space on Your Property
The large sizes of skip bins could be an issue if you're renting because landlords may not allow them on their properties.
"Skip bins are one of the most common types of rubbish removal in Australia."
And if you're planning on using a skip bin for an extended period of time, it can be challenging to find space big enough to accommodate them.
There are many residential areas with small streets and not many parking spaces that can support the size of a big truck that may help you transport your skip bins.
Hence, if the truck can't fit in your street, it will block traffic, and this might cause inconvenience to other people.
Frequently Asked Questions (FAQs)
How Do I Know Which Size to Choose?
Most waste management companies provide a skip size guide on their websites to help you decide which bin is the best fit for your project. They also have customer service representatives available 24/7 who can answer all of your questions and address any concerns you may have.
To What Level Can I Fill My Skip Bin?
Skips bins must not be filled higher than the level of the bin's rim; otherwise, the safety risks for those transporting and emptying the skip increase. Consider this when filling your skip to avoid any accidents or spills.
Where Do You Place Skip Bins?
You can place your skip bins anywhere on your property as long as the area is safe and accessible. You should never block driveways or roads with a waste bin because it could prevent people from driving, posing even more safety risks.
Conclusion
Hiring a skip bin can be a solution to clearing out rubbish from your home or construction site.
However you should always discuss your project and individual needs with a skip bin hire expert to ensure that you have a smooth experience when hiring a skip bin.